Hands-On Aws Practitioner & Solutions Architect Training with Job Placement
Amazon Web Services Solutions Architect Associate Training
ImpactTek Now Offering In-Person & Virtual Class Schedule
Our AWS Training Center in Manassas combined the best of both worlds, the course is both in-person and virtual at the same time. The instructor will be in-person and we will broadcast the class virtually so remote students can join. The training will start on Sundays October 9th at 9AM and will be held on Sundays 9AM-12PM and Wednesdays 6PM to 9PM EST for 10 weeks.
Get AWS Certification in 10-Weeks!
In the AWS Solutions Architect Associate WITH Free Cloud Practitioner training you will learn core AWS services in a hands-on project and lab approach.
We will also cover the Solutions Architect Associate SAA-C02 exam objectives including:
Design Resilient Architectures
Design High-Performing Architectures
Design Secure Applications and Architectures
Design Cost-Optimized Architectures
The last week of the class, we will be providing practice exam session to prepare and give confidence to our students to take SAA-C02 exam.
Exam fee is included ($150 value)!
For most competitive AWS certification costs, contact us now!
Subsidized Or FREE Course* With Job Placement
As a non-profit with the mission of making IT job opportunities accessible to everyone, ImpactTek hands-on courses are heavily subsidized up to 80% off and it's FREE for qualified students. Call to find out how to get courses for free.
The training includes resume help, interview preparation, and job placement.
Live instructors guide you personally through 25+ hands-on labs and activities on AWS Services such as IAM, S3, EC2, Lambda, Cloudfront, RDS, VPC, Auto Scaling, Elastic Beanstalk and much much more!
As a bonus, you'll be given complimentary access to Canvas AWS Academy self-guided online learning system which has:
25 Modules
Module student
guides/lesson notes
60 plus training videos
25 knowledge check quizzes and a final exam
25 Labs and activities so you can practice to your heart's content and ace the exam!
Start: April 1, 2023

Days/Time: Saturday and Sunday 10AM-1PM EST
Not Sure If Its The Right Fit For You? Take the skills assessment to find out the best program that's a good fit for you. Click here to take assessment.
Join Virtual Information Session You can also join our weekly information On Sundays at the 7PM EST to find out if you qualify for FREE training and how to break into IT field. Click to Join Information Session.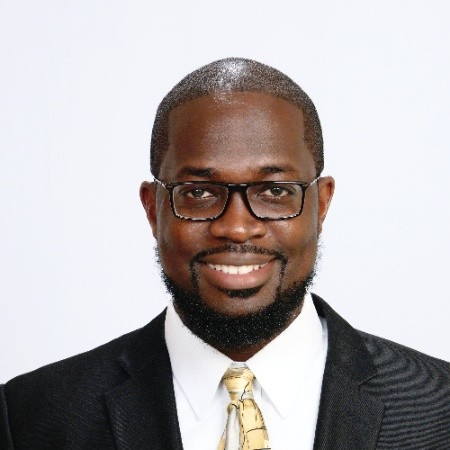 Cloud Computing
Instructor Nicholas is AWS Academy Accredited Educator and has 20 years cyber security and cloud experience and received his Masters in Information Security from Carnegie Mellon University.
Contact Us To Find Out How To Become Cloud Pro!