Professional Scrum Master
Become Scrum Master Certified
We created our Agile program to bridge the gap between demand and qualified candidates. We have developed a 3-week hands-on Professional Scrum Master practical training program with job placement to give our students the knowledge, skills and tools needed to be successful in the fast growing and high paying Agile field.
Hands-on topics include:
Scrum Fundamentals
Servant Leadership
Resolve Conflicts
Address Company Changes
Implement Scrum Processes, Principles and Practices
Agile Project Management
Microsoft Excel and Azure
Jira
On the last day of training we will review and provide exam prep for the Professional Scrum Master(PSM1) exam.
Receive Scrum training in hands-on training approach. You will get more than 4 case studies, hands-on exercises include
Case studies
Jira Project Management Software
Microsoft Office(Word, Excel, & PowerPoint) 
Our training includes job placement which consists of:
Resume Building: A career coach and our recruiting agency will develop a resume that reflects the hands-on training student received and that will stand out to employers.
Job Search: The career coach will find you suitable jobs, connect students with employers and facilitate job interviews with employers.
Interview Preparation: Our career coach and recruiting agency will provide mock interviews and interview coaching to prepare students for job opportunities.
Job Support: After the recruiting agency successfully places you in the job, they will provide job support. They will help you do your job in the first few months.
Start date: April 15 – May 7
Days/Time: Saturday and Sunday 11AM-1PM
Duration: 16 hours( 3 weeks)
As a non-profit with the mission of making IT job opportunities accessible to everyone, ImpactTek hands-on courses are heavily discounted at up to 80% off and it's FREE for qualified students. Call 571-358-8565 to find out how to get the courses for free.
If you don't qualify for free Scrum Master training then it only cost: $500!
Not Sure If Its The Right Fit For You? Take the skills assessment to find out the best program that's a good fit for you. Click here to take assessment.
Join Virtual Information Session You can also join our weekly information On Sundays at the 7PM EST to find out if you qualify for FREE training and how to break into IT field. Click to Join Information Session.
Contact Us to Join FREE 6 Days Security+ Class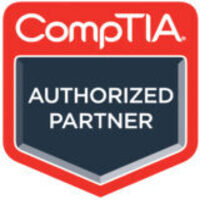 ImpactTek is CompTIA Authorized Partner and is certified by the State Council of Higher Education for Virginia or SCHEV.