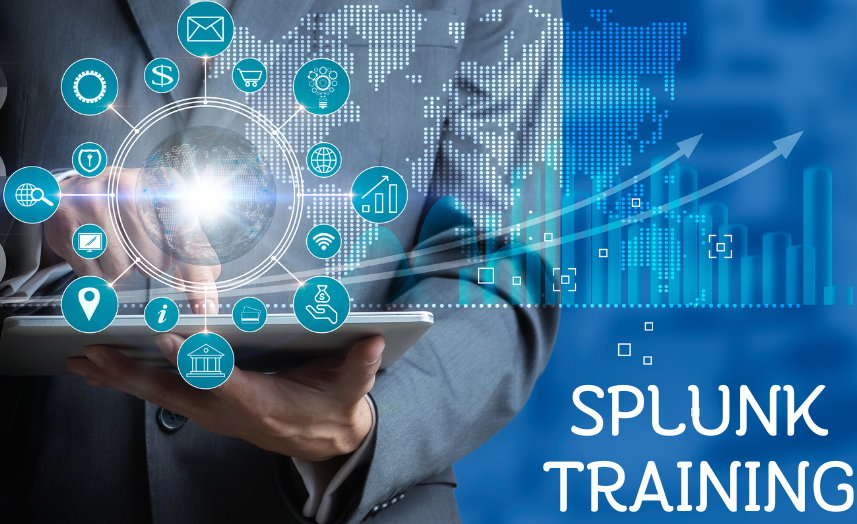 Splunk Training Program in Manassas, Virginia
Splunk is a powerful and revolutionary data analytics platform that enables businesses to analyze, monitor, and visualize large volumes of data. Splunk training provides users with the skills and knowledge needed to make the most out of this powerful platform. Splunk training is a comprehensive program that covers all aspects of Splunk, from installation and configuration to data analysis and reporting. The training covers both the basics and advanced topics, so users can make the most out of the platform. Splunk training can be done in-person, online, or via self-paced courses.
Splunk training also helps users understand the platform's limitations and how to work within them. Splunk is not always the right solution for every problem, and the training helps users make the right decisions to get the most out of the platform.
What is Included in our IT Support Training?
In the IT support and CompTIA A+ training program, students will:
Splunk Fudamentals
Search Processing Language
Alerts, Reports, and Search Optimization
Connecting by Voice, Video and Screen
Dashboarding
Data Models and Pivots
Advanced Querying
Analytics and Machine Learning
Job Placement
Our IT Support Training includes job placement which consists of:
Resume Building: A career coach and our recruiting agency will develop a resume that reflects the hands-on training student received and that will stand out to employers.

Interview Preparation: Our career coach and recruiting agency will provide mock interviews and interview coaching to prepare students for job opportunities.

Job Support: After the recruiting agency successfully places you in the job, they will provide job support. They will help you do your job in the first few months.
In-Person & Virtual Training Schedule
We have combined the best of both worlds, our programs are both in-person and virtual at the same time. The instructor will be in-person and we will broadcast the class virtually so remote students can join.
Starts: September 11, 2023
Days/Time: Sat. 9 am-11 am, Tue.. 7:30 pm-10 pm
Not Sure If Its The Right Fit For You? Take the skills assessment to find out the best program that's a good fit for you. Click here to take assessment.
Join Virtual Information Session You can also join our weekly information On Sundays at the 6:30PM EST to find out if you qualify for FREE training and how to break into IT field. Click to Join Information Session.
CompTIA Certmaster eLearning system 3-month Access
14 hands-on labs and activities include:
Assembly computer parts such as: motherboard, CPU, hard drive, RAM and power supply, etc.
Install and troubleshoot storage devices
Install and resolve monitor issues
Installing and configuring Small Office Home Office network(SOHO network)
Configuring IoT Devices
Installing and Configuring Laptop Hardware
Installing, Configuring and Troubleshooting Printers
CompTIA Certmaster Learn with Labs 3-month access
14 hands-on labs and activities include:
Install, configure, troubleshoot Windows 10
Using Windows Troubleshooting Tools
Using Windows Features and Tools
Configuring Active Directory Accounts and Policies
Configuring Data Protection & Windows Backup
Using Windows PowerShell
& MORE
12-month access
CompTIA Learning AND Lab System
Key Concepts of Service Management
Four Dimensions of Service Management
Service Value System
Management Practices
Oct. 8 - Nov. 1: Sat. & Sun. 9AM-11AM
Contact Us To Start Splunk Training Now